Rare Paper Currency Albania 10000 Lek Money 2020 P-New UNC Gold Seal Proof Doll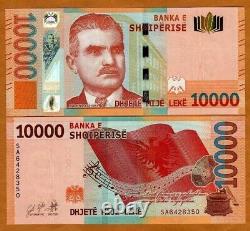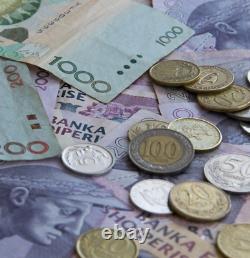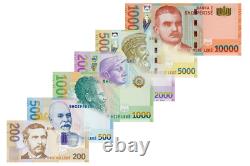 Established almost 20 years ago in the heart of London, LondonLuxé has become a trusted purveyor of exquisite collectible items and crafts. With our rich heritage and unwavering commitment to quality, we have curated a collection that represents the epitome of refined taste and unparalleled sophistication. Each item in this category is carefully selected to embody exceptional beauty, timeless elegance, and impeccable craftsmanship from the rarest backgrounds.
We believe in creating lasting relationships with our valued customers, based on trust, transparency, and a shared appreciation for the finer things in life. We strive to deliver your carefully selected items to your doorstep in a timely manner. 160 mm x 72 mm. Portrait of Asdreni positioned on the left. Text: "BANKA E SHQIPËRISË", "DHJETË MIJË LEKË"; "ASDRENI (Aleksandër Stavre Drenova) 1872 - 1947". Figurative symbols of national flag, verse from the national anthem: "Rreth flamurit të përbashkuar me një dëshir' e një qëllim".